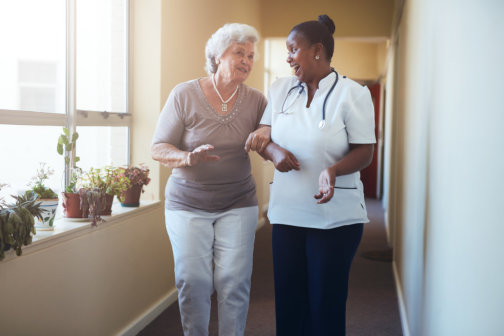 For years, your parents have taken care of you. When the time comes that the role becomes reversed, and home care services in St. Louis, Missouri are needed, family communication is key when it comes to managing your senior parent's care properly.
Provision Home Care Inc. is an experienced provider of home care services and offers the following tips for family communication when you find yourself in the role of "caregiver":
Have a Family Meeting
Preferably, you should have a family meeting before making any caregiving arrangements. Through this meeting, you can discuss everyone's role in ensuring that your parent's needs are met. Didn't arrange a family meeting in the beginning? You can still talk to your family members now – be it in person or through a conference call. With Skype, Viber, FaceTime, and other online communication platforms, it's become very easy to communicate with people, even if they live across the country.
Be Patient and Remain Calm
This is perhaps the most important tip that you have to keep in mind. Your parents might refuse to accept your help at first. After all, they took care of you their entire lives, so it may be hard for them to accept when the roles reverse. Also, your parents may move and talk more slowly, so make sure to be patient with them. Moreover, you should always remain calm when talking to your parent about getting in-home care in Missouri. Even when you are stressed out, remain calm and understanding. Avoid arguing or raising your voice at them.
Listen
This is one of the most important communication skills that you should have. Talk to your parents, ask them questions, and always listen to their answers. Pay attention to what they are saying. Listen when they communicate their concerns and needs. Oftentimes, it isn't even about communicating what they need – they may just want to know that you are listening to them.
Look for a Quiet, Distraction-Free Environment
This is particularly important if your parent has Alzheimer's disease or dementia. To prevent them from being distracted, look for a quiet environment free from distractions, such as the television, radio, and other devices.
Additional Considerations
Be sure to find out if your parent has any special communication needs. For instance, they may require a hearing aid. Consult their physician to determine their needs.
Effective Communication
Being able to communicate well with your parents is vital in making sure that they get the care that they need.
If you find yourself needing assistance with personal care and in-home care services, know that we are here for you and your family.