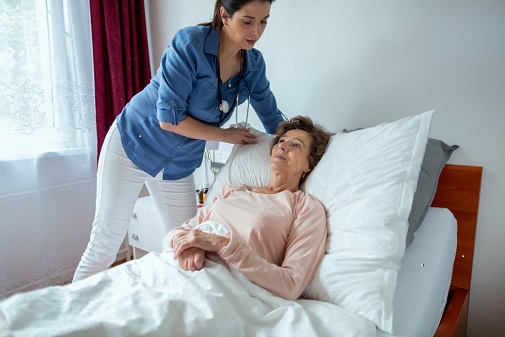 Seniors are at very high risk for developing various medical conditions that may make sitting, walking, or moving around very difficult. Some seniors even have to stay in bed for most parts of the day. This makes them more prone to developing painful bedsores. As a caregiver, you can help prevent them from suffering bed sores by doing these tips.
Help Them Move Around

Aside from helping with their personal care, you also need to help them get moving. If they can get up and stay active, help them so they can get off the bed or the chair and get moving. This also helps them improve their health.

Always Check Their Skin

Bed sores can develop even in a few hours. Even you, at one point, have had the early stages of a pressure sore. It's just that you were able to notice the pain so you got moving. However, seniors may find it difficult to identify pain from a sore. Always check their skin to see any developing sores. If you're not familiar with how it looks, ask health professionals in Missouri for help.

Use Special Beddings to Help

If they find moving difficult and they have to stay in bed or a chair for the most part, make sure you use specialty beddings that are not too hot or rough on their skin. Aside from making sure they have good beddings, your caring assistance services for them also require you to always keep their dry skin.
Pressure or bed sores are very painful sores and you certainly don't want your patient to suffer from them. Follow the tips above. If you're looking for home care in St Louis, Missouri, contact us at Provision Home Care Inc.