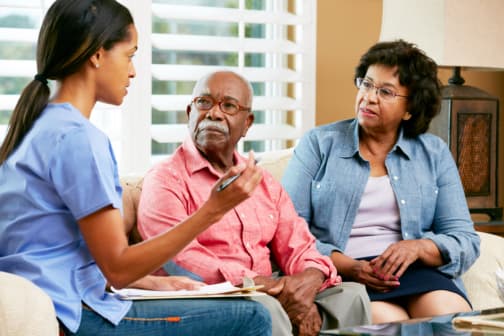 Having diabetes does mean you need to pay attention to your lifestyle but it does not mean it controls your life. Through some simple lifestyle changes, you can keep your diabetes under control. This is especially important in your golden years and through our home care services in St. Louis, Missouri, we can help you improve your quality of life. Here are some ways that can help you manage your diabetes, so you can live life to the fullest:
Find a Home Care Provider

Our services on in-home care in Missouri can do a lot for you. Not only can they help you around the house and make life easier but they can also help you control your diabetes. This can reduce your stress and make sure that you are taking your medications, eating properly, and are having the assistance you need when it comes down to exercising and doing other kinds of physical activities.

Exercise on a Regular Basis

Exercise is crucial when you have diabetes. When you are doing physical activities, you are actually reducing your blood sugar level. This is because your muscles are using your glucose as fuel. So, by exercising on a regular basis, you can prevent your blood sugar from going too high. This also provides a wide range of physical and mental health benefits. There are many different kinds of exercises you can do, so find something you enjoy and through our personal care, we can help you out.

Maintain a Healthy Diet

You do not have to stop eating your favorite food but it is important to maintain a balanced and nutritional diet. You need to eat food that will help you keep your blood sugar within healthy levels. This means reducing sweets and eating healthier alternatives. However, it is a good idea to have a supply of sugary foods that you can eat during moments where your blood sugar dips too low.
Keeping your diabetes under control is not that challenging but we are here to lend you a hand. This will ensure that you can continue living life to the fullest and doing the many things you love. If you would like to learn more about our services, please call Provision Home Care Inc. today.