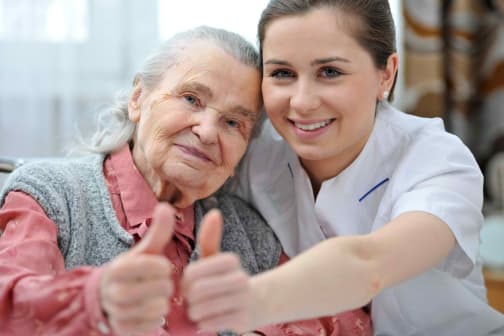 When we think about health, we often think about the physical health and mental health of a person. Most of the time, we put oral health out of the picture. Taking care of your dental health should be part of your personal care regimen.
Mouth and oral health are only attended to when you're already suffering from the excruciating pain of a toothache. This shouldn't be the case. This could be prevented with proper oral hygiene, especially for seniors who are at high risk of different oral health problems.
However, while age in itself is not the only contributory factor in the deterioration of oral and dental health, others such as medical conditions, like arthritis and Parkinson's disease, can also make it difficult for them to brush or floss their teeth. If they are taking any medications, this could also affect their overall dental treatment.
This is what in-home care in Missouri is for. Having a caregiver can help seniors be reminded of their daily tasks.
Caregivers assist to the elderly as they live their day-to-day life. They can help seniors in the completion of their activities of daily living such as meal preparation, feeding, grooming, and bathing, as well as hygiene, which includes dental check-ups.
Many caregivers provide home care services in St. Louis, Missouri to help improve their quality of life. Should you need further assistance, do not hesitate to call Provision Home Care Inc.