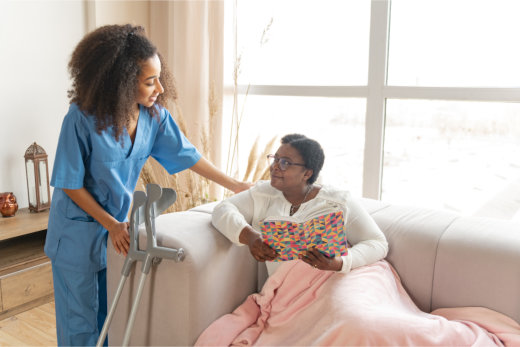 When it's time to talk about the living situation of our aging loved ones, we must take into consideration their preferences. If staying at home can make them feel better in this journey, know that Provision Home Care Inc is an agency that can provide your senior loved ones with quality home care services in St. Louis, Missouri.
Aging at home is not as easy as it sounds, several things need to be done in a day, and as far as aging goes, there will be things, such as chores, that seniors cannot accomplish without the help or assistance of a caregiver. Most seniors may require constant assistance, especially when it comes to their Personal care needs. We have to ensure that all their needs are being catered to so they can spend their aging time at home comfortably and without any hardship. One of the best things that they can benefit from our services is that they also get to have a companion who is warm and friendly whenever they want.
If you want to know the scope of services in our In-home care in Missouri, please do not hesitate to schedule an appointment so we can start discussing. We are looking forward to hearing from you soon.