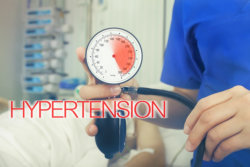 If you are caring for a loved one suffering from hypertension, you understand how knowing about this disease can help you make decisions for their benefit.
High blood pressure or hypertension is a condition when the blood vessels, the narrow passageways of our blood, have increased pressure. For the blood to flow into the body, the heart needs to pump blood into the vessels. The force of the blood pushing against the blood vessel's walls is called blood pressure. The higher the blood pressure, the more effort it takes for the heart to stabilize itself.
Hypertension is a major medical condition with over a billion people on the planet suffering from it. The complications arising from high blood pressure include increased risks for heart, kidney, brain, and other diseases. Living through hypertension would require some lifestyle changes to be made.
We have many home care services in St. Louis, Missouri you can choose from.
Our Personal care is as personal and private as the patient hopes to be.
Provision Home Care Inc empathizes with you in this situation. We do what we can to assist you and your loved one. Our In-home care in Missouri is a consistent care program you can count on.