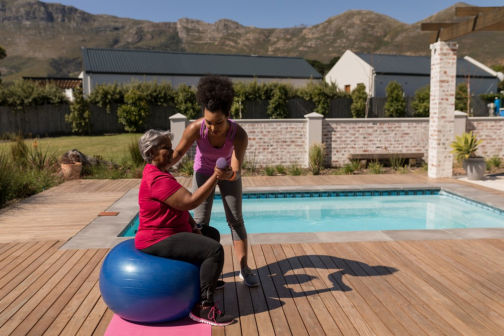 Unlike popular belief, your seniors can feel stress too, perhaps even more than you thought was possible.
This is because being in their senior years offers them few practical options to address whatever is causing their stress. This is especially true when their main stressors involve the loss of a partner or their inability to do the things they used to do when they were younger and stronger.
Fortunately, you can help reduce their stress. Allow us at Provision Home Care Inc as your trusted provider of home care services in St. Louis, Missouri list down the ways you can do so:
Help them identify their stressors and help them figure out how to eliminate them. If practical solutions are not doable at the moment; for instance, wanting to socialize with their friends during this pandemic, you can suggest alternatives such as doing video calls instead in the meantime.
Help them exercise regularly. Having the heart rate up is a great and easy mood booster. Make sure the exercise is appropriate for them, too. Should you need assistance at this point, don't hesitate to enlist our personal care services. Our caregivers will be more than glad to accommodate your senior loved one.
Help them mix up their routine. An easy fix would be to hire a provider of in-home care in Missouri like the one we provide. With a professional care provider, they can have the advantage of not only professional care but also the experience of a new company.