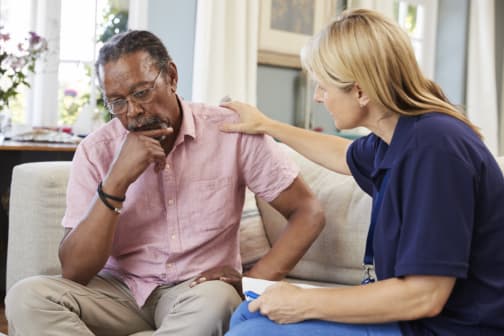 It's not an easy task to care for our loved ones with Dementia. Slowly, impairments will manifest in them. Dementia will also cause them to become more prone to dangers and injuries. Given this, it is best that every family member knows how to deal with its symptoms.
Here are some things that you have to know in taking care of a loved one suffering from Dementia:
Patience
This is something that you have to master. You have to keep in mind that they don't think and act as efficient as they were before they had Dementia.
Presence of Mind
Check on your loved ones every now and then. They may be doing something that will endanger them. Keep matches or anything that may cause fire out of reach. Also, you have to make sure that your home is clear from scattered rugs, cords, and wires to prevent falls.
Know Their Specific Needs
Different people have different needs even if some have similar conditions and diseases. Whether they need assistance with personal care or constant companionship, consult with professionals in assessing your loved ones.
In some cases where in family members are too busy to look after their loved one round the clock, they seek help from in-home services like the home care services in St. Louis, Missouri.
Provision Home Care Inc. is an in-home care in Missouri that eyes to provide quality professional non-medical care for your loved ones. Our care professionals are very much willing to serve you with the best quality of service that you deserve.