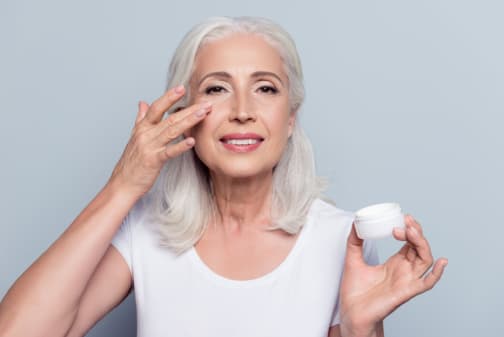 Seniors can feel like they're in a struggle because of their age-related conditions. With that, many older adults opt to receive home care services in St. Louis, Missouri to lessen the burdens they are experiencing. With the presence of a home care provider, they can be assisted with different things they need to do at home.
One of the things they struggle with is personal care. With limited mobility and flexibility, they are unable to fully care for themselves, especially their skin.
Here are things to remember when taking care of your aging skin:
Use mild skin products

When the person's body grows older, the skin also becomes more sensitive. Harsh chemicals can harm your aging skin. So, it is always best to use mild skin products that are friendly to sensitive skin.

Protect your skin from the sun

The right amount of sunlight can be beneficial to one's health. However, too much exposure under the direct heat of the sun can be harmful to your skin.

As much as possible, minimize your exposure to too much direct sunlight. If you need to go outdoors, apply sunblock or sunscreen with an SPF rating of 15 and up. You should also wear light clothes with long sleeves.

Drink lots of water

Hydration is an important part of skin care. If your body does not have enough water, the skin becomes dry and wrinkly. So, you should drink plenty of clean water to hydrate yourself. Drink as often as you can.

If you tend to forget drinking water due to a medical condition such as dementia, you can ask a provider of in-home care in Missouri to remind you about the task.

Eat foods that are good for the skin

What you eat can affect your entire health, even the skin. When your body lacks certain nutrients, the skin may show lesions, acne breakouts, and more. Make it a point to eat a healthy diet that includes the following:

Bell peppers, the yellow and red ones
Sweet potatoes
Avocadoes
Walnuts
Fatty or oily fish such as salmon and mackerel
Tomatoes
Broccoli

Consult your doctor

Is your skin itchy or dry even if you have a good skin care routine? You might want to visit your doctor. This way, they can check if this is a result of kidney disease or diabetes. They can also give you the right treatment for it.
When you need care and help at home, Provision Home Care Inc. is just a single call away. Contact us now!