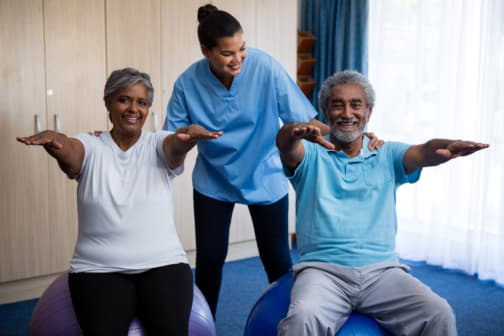 Hypertension is one of the most common ailments among older adults in the US. It's also the biggest risk factor for cardiovascular diseases. As scary as it sounds, it's not impossible to lower your blood pressure and reduce your risk of getting hypertension. All you have to do is move.
In managing your blood pressure, you don't need complicated exercise routines. As long as you regularly engage in physical activities, your routine can be something as simple as a stroll around your neighborhood. Just 30 minutes of brisk walking can reduce your chances of getting elevated blood pressure. And if you already have hypertension, that 30 minutes of walking can make you feel better and even keep you off of your medications.
If you're the type who doesn't like taking a walk, look for activities that you personally enjoy. But make sure to talk to your doctor first before starting a physical activity program. You can also rely on home care services in St. Louis, Missouri. They provide companion services and recreational activities that are right for you.
Starting a physical activity program may be difficult at first but the rewards you can reap in the end are totally worth it. We know that seniors often have difficulty in moving and in engaging in physical activities. So, it's best to have a partner who can motivate you and provide you with personal care.
If you're looking for a trustworthy provider of in-home care in Missouri, Provision Home Care Inc. is your best choice. We're very serious about your welfare and health, so we do everything to make sure that your health goals are properly met. Call us!