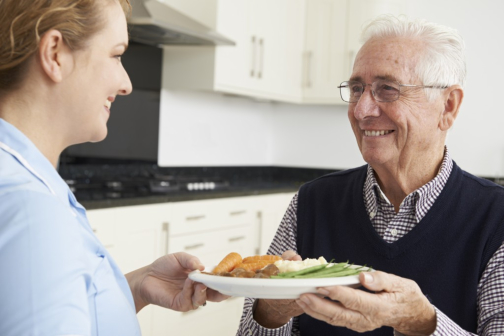 Seniors experience different changes in their bodies. Some of them may develop age-related problems, as well as chronic conditions. Additionally, their nutritional needs become different, too. That is why, as a provider of In-home care in Missouri, we list down some healthy eating tips for your elderly loved ones.
Remind them to drink water.
Seniors don't feel thirsty as much as their younger counterparts. Because of this, they are more prone to becoming dehydrated.
Prepare a variety of food for them.
A person's nutritional needs change as they age. That is why the elderly should eat a well-rounded diet to get the nutrients they need. A provider of home care services in St. Louis, Missouri, can help prepare healthy meals for your loved ones.
Use less salt and more spices.
Too much salt has adverse effects on a person's health. But, seniors' ability to taste declines with age. To solve this dilemma, try using different herbs and spices to season and add flavor to food.
Serve naturally sweet food.
Seniors still crave sweets even in later years. When this happens, serve fruits and other food that don't have added sugars.
Those listed above are some of the ways to encourage healthy eating in seniors. Of course, to get more in-depth guidance on elderly nutrition, it is better to consult with a nutritionist. They are better equipped and more knowledgeable about these aspects.
But, if you're in search of personal care providers for your elderly loved one, we at Provision Home Care Inc are the ones you need. We have various services for you to choose from. Contact us! We'll gladly help you out.