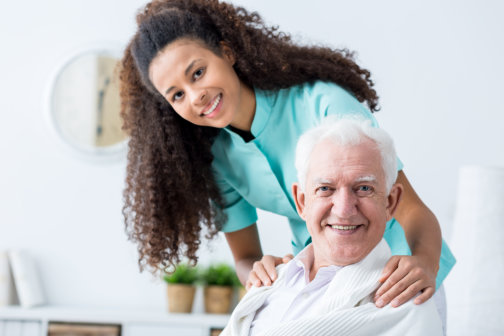 Authenticity and quality care are what make us stands out in the field of in-home care in Missouri. Together with our dedication to helping our clients achieve their optimum health, we have been a trusted provider over the years. We are composed of a team who are experts in assisting all the people who need our support. They are experts in their chosen career and acknowledge caring as not just a job, but a commitment. This helps us in acquiring the trust in our clients as we strive hard to offer our services in the most excellently and efficiently possible way.
Provision Home Care Inc. is known for providing high-quality home care services in St. Louis, Missouri. We focus on providing prompt and compassionate support in the privacy of your own home. We especially take care of the ones who are having difficulties caring for themselves or a loved one. By delivering the greatest level of care, our knowledgeable and attentive caregivers will make you feel at ease, cherished, and stress-free. We aim to attain your goals for better health and quality of life by catering to your unique requirements. An appropriate care plan for your condition is guaranteed to be meticulously developed.
Our personal care is one of the hallmarks of our offerings. Non-skilled services will be provided such as meal preparation, feeding, grooming, personal cleanliness, bathing, and toileting at the convenience of our client's home. Please feel free to reach out to us should you need our assistance as we are always ready to be of help to you.