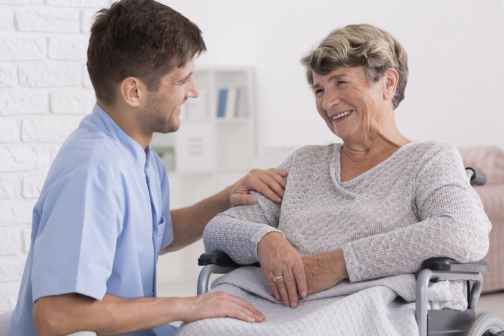 Anxiety is a normal and healthy response to troubling situations. It's normal, for example, to feel anxious or afraid for an upcoming trip to the doctor's clinic or when a loved one has been out for hours and hasn't called.
These anxious feelings help protect you and others around you. But it's different for people with anxiety disorders. They feel fear or concern for no specific reasons, and this can affect their overall wellbeing.
If you have an elderly loved one with an anxiety disorder, it's natural that you're worried about their condition. So Provision Home Care Inc is here to share a few tips on how you can care for your seniors and their anxiety problems.
Become an expert

Learn more about your loved one's disorder, its symptoms, and how to manage them.

Create and stick to a plan

Learn the best ways to calm down your loved ones during their attacks.

Develop a social support network

Family, friends, or caregivers from In-home care in Missouri can help reassure your loved one whenever they are afraid.

Living a healthier lifestyle

Eating well, getting quality sleep, and staying active can help manage stress and reduce anxiety. If your loved one requires assistance, personal care services can help.
We hope these tips help. If you're ever in need of more senior care advice or in the market for home care services in St. Louis, Missouri, don't hesitate to give us a call at 314-569-4121.