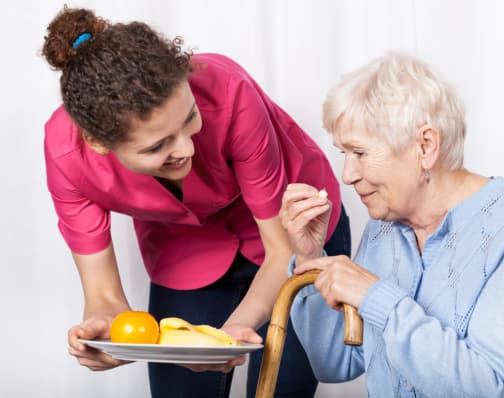 Micronutrient deficiency is rampant among the elderly. It is because of the lack of nutritional value in the food they eat. When we have no time to cook at home, we always turn to fast food for our meal fixes, but we know most of them are unhealthy.
Nutrition for elders must be a focus of home care services in St. Louis, Missouri. Listed below are the benefits of proper nutrition in the elderly:
The first thing on the list is keeping the mind sharp and the heart working well. With the help of fruits, leafy vegetables, nuts, omega-3 rich foods, and select proteins, the brain and heart will function better which minimizes the risk of Alzheimer's disease, dementia, hypertension, coronary heart disease, and other related ailments.
Adequate vitamins and minerals in the body warrant the efficiency of internal organs through healthy blood circulation. With the help of natural foods and supplements, elders may avoid many diseases that come with age.
Carbohydrates and fiber-rich foods boost strength, giving elders an excellent and wholesome feeling. Seniors feel young and energized in doing their tasks independently.
With the help of proper nutrition, together with exercise, they can reduce stress and fight free-radicals that cause damages in body tissues. Avoiding processed food and meat does a lot of improvement, too.
For your elders, dependable in-home care in Missouri – that offers meal planning and preparation – can be of great help when aiming for their nourishment. Provision Home Care Inc. and its roster of reliable caregivers can personalize meals approved by you and their physicians to ensure overall wellness.
To know more about personal care and our comprehensive services, feel free to contact us at 314-569-4121. Together, let us pave the way for healthier seniors!