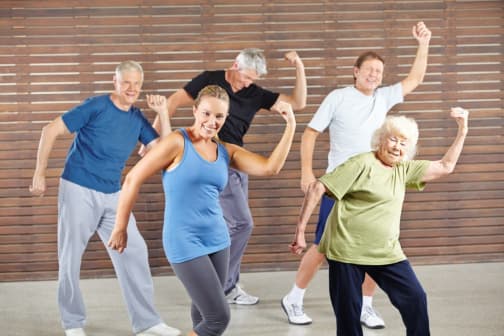 Staying physically active is one of the most important things you can do to stay healthy in your senior years. The CDC recommends 150 minutes of moderate-intensity aerobic activity weekly. That's around 30 minutes per day, five (5) days a week.
As a provider of home care services in St. Louis, Missouri, we try to help our senior patients keep physically active. As mentioned by the WHO this can be any activity including:
Leisure time physical activity
Walking, dancing, gardening, hiking, swimming, and others
Transportation
Walking or cycling
Occupational activities
If the individual is still engaged in work or does household chores
Planned exercises
Sports, games, aerobic exercises
These activities could also be applied to older adults with disabilities. However, adjustments must be made for each individual based on their exercise capacity and specific health risks.
Older adults who currently do not meet the recommended physical activity should aim to increase the duration, frequency, and then eventually, the intensity of physical activity to achieve them. After all, having some physical activity is better than doing none at all.
Do you find it difficult to stay physically active in your older years? You may benefit from hiring in-home care in Missouri. We in Provision Home Care Inc will provide you with the care you need and improve your quality of life.
We provide various services such as homemaker services, respite care, chore services, and personal care.